INTRODUCTION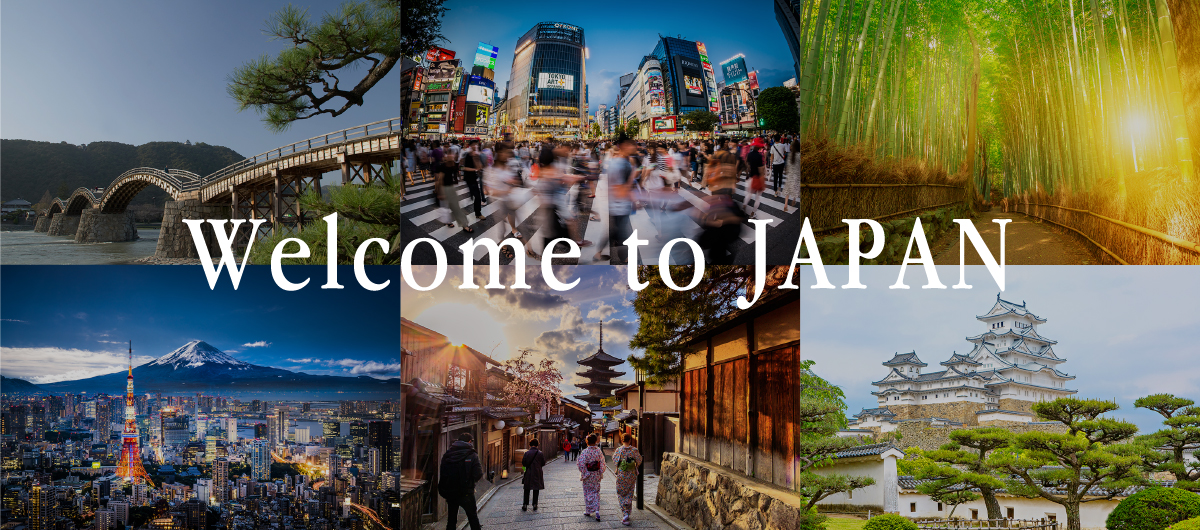 Japan is one of the countries of Asia, the eastern edge of the world. Unlike most countries in the world that are multiethnic and have neighboring countries, Japan is a racially homogeneous nation, which is very uncommon. One of the priceless aspects of Japan is that the land is surrounded by the sea. Turning this to account, Japan has developed its own culture by adopting a lot of great items and attributes from the neighboring countries.
Japan is a country that always turns on its charm with different enticements throughout the year. You can enjoy completely different views in the same place; you will see cherry blossoms in the spring, the beautiful ocean along with plants springing fresh and green in the summer, autumn leaves in the fall, and snow in the winter.
Generally speaking, Japanese people are light-handed and serious-minded. They trust people and are very good at keeping their promises. Hence, they are often said to be good-natured and honest. However, although they may be light-handed, they are quite clumsy. Still, Japanese have a diligent spirit. Despite the fact that Japan had gone through a lot of disasters and wars, Japanese were able to restore their country a number of times with their diligent effort.
4 of charm at JAPAN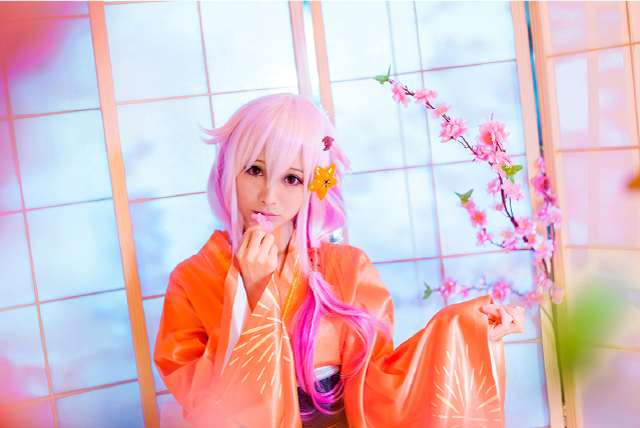 Traditional
Culture
Many aspects of Japan's current cultures have been originally introduced from the neighboring Asian countries.Japanese is a unique language that the writing system consists of three different character sets: Hiragana, Katakana and Kanji. While incorporating influences from the countries around, Japan has developed its own culture. Even now, important cultural properties remain in each city of Japan. You can enjoy the cultural assets not only in the famous ancient capitals such as Kyoto and Nara but in the metropolitan region where modern buildings are standing side by side with the old historic castles. Although there is no longer any Samurai or Ninja, but the spirit of the Samurai, who stride forward with their hearts full of faith, still remains in the hearts of the Japanese people.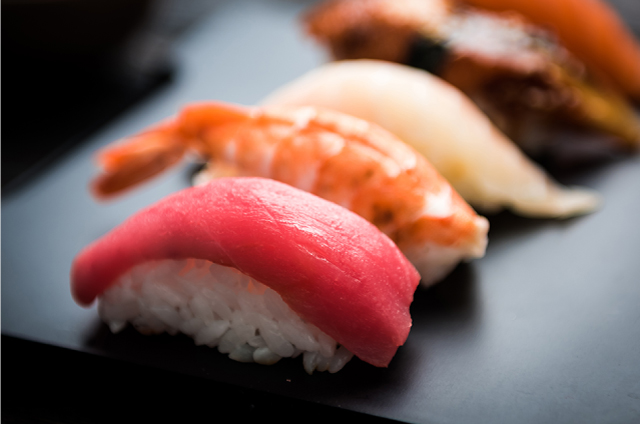 Food
"Washoku" is basically what represents Japanese cuisine. "Washoku" has recently been registered on the list of UNESCO World Intangible Cultural Heritage (ICH). Thanks to the four distinct seasons, mountains and oceans in Japan, you can enjoy the delicious food made from seasonal ingredients, and such a variety of colorful and vivid ingredients make Washoku look more delicious. Washoku dishes include Sushi, Soba, Tempura, Sukiyaki and so forth. Teishoku, a Japanese set meal, is recommended if you want to have a light meal. We also highly recommend you to try Western dishes arranged in Japan. style such as Omelette, Napolitan, Hayashi-rice, Doria, Gratin, and Hamburg steak. You will encounter a whole new taste of European and American cuisines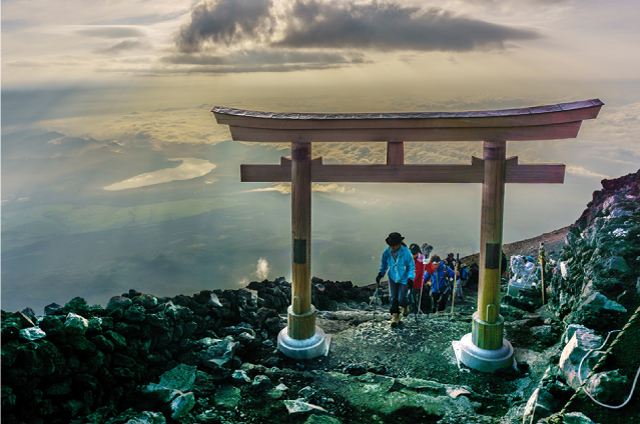 The Four Seasons
One of the reasons why there are so many tourists who revisit Japan is that you can experience four distinct seasons. You can enjoy the same place in a completely different way depending on which season you visit. It also captivating that you can experience a variety of fascinating faces of nature, such as cherry blossoms and autumn leaves, in the short period of each season. Please savor the awe and beauty of the limited-time scenery that can be only enjoyed at each season.
Besides the natural features, there are many other things to enjoy the four seasons of Japan such as gourmet and sports. Even Sushi is seasonal; which types of fish are used depends on the season. Isn't it hard to believe that Sanma(Pacific saury) triumphs over the rich fatty tuna in the fall, its peak season?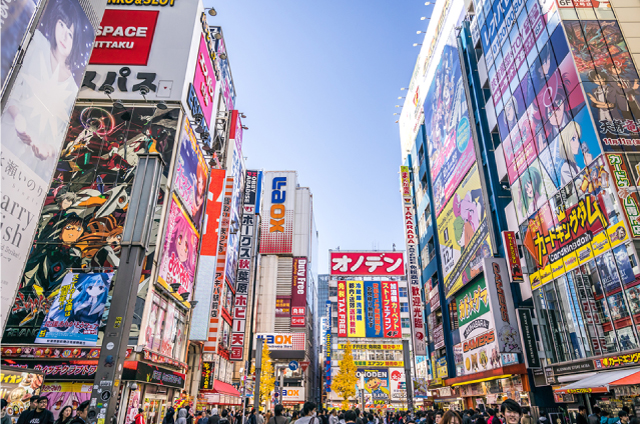 Cities
The size of Japan is very small, and yet the small island is packed with a variety of unique towns. It's a small country, so you can visit as many places as you want in a short time. Japan has a highly developed transportation system, including the bullet train, Shinkansen. In the capital city, Tokyo, there are Kabukicho, the largest entertainment district in Japan, the Tokyo Tower, which served as a symbol of Japan's post-war rebirth after World War II, Tokyo Sky Tree, another symbolic tower that represents the Heisei Era, Kaminarimon, the outer gate of Sensoji Temple, Akihabara, the mecca of Japanese subculture and Shinbashi, popular playground for hordes of white-collar workers. Japan is certainly a country that "preserves the old, but know the new".
Have a Nice travel at JAPAN!!!
But...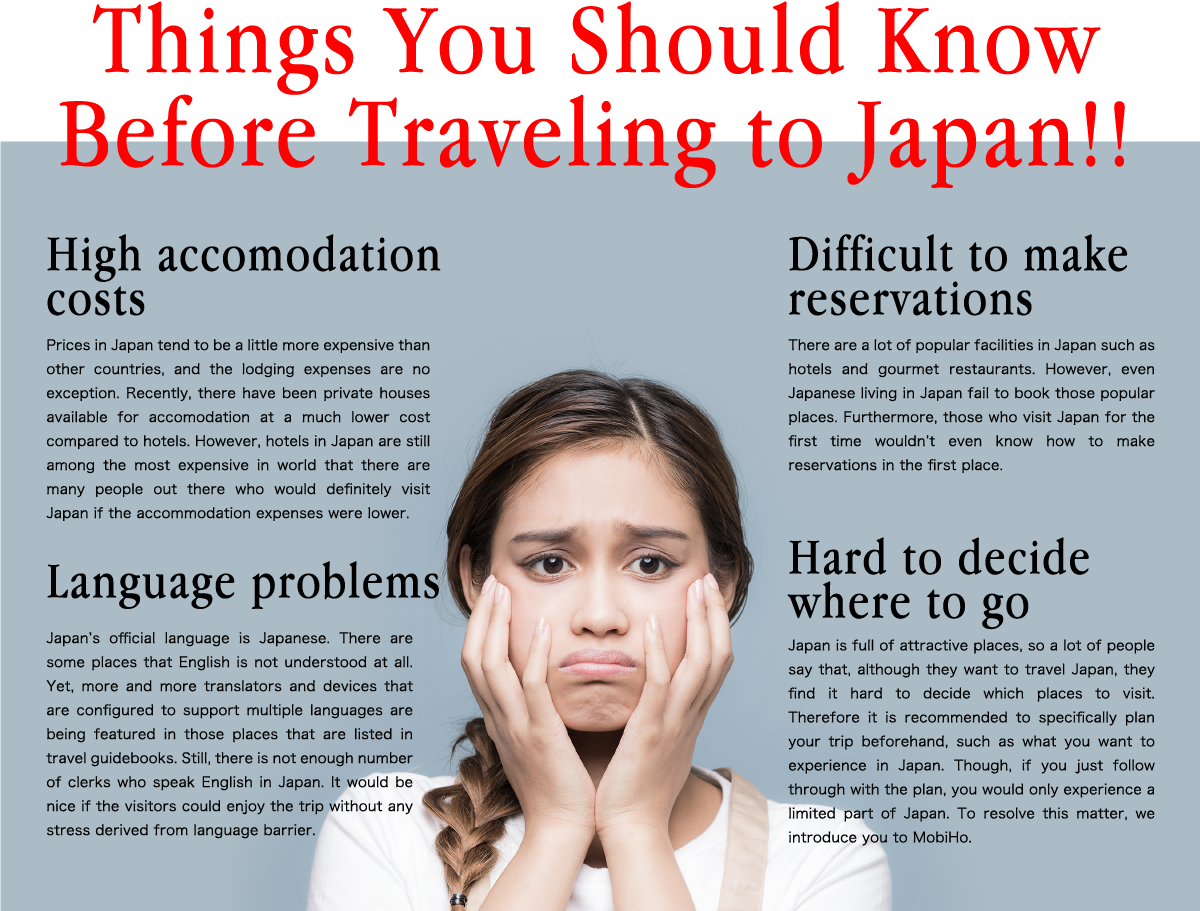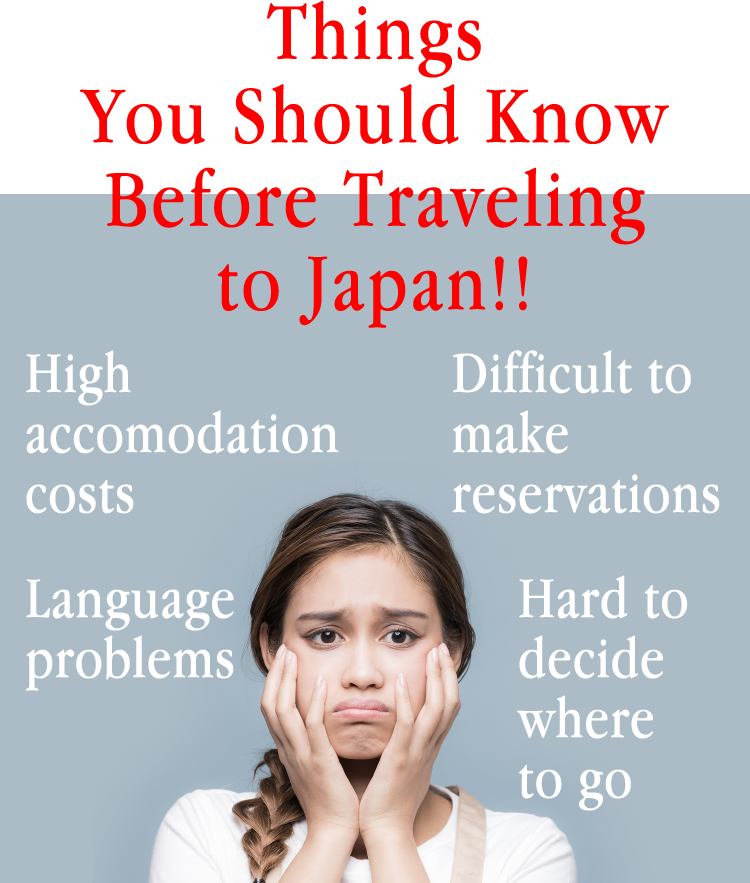 High accomodation costs
Prices in Japan tend to be a little more expensive than other countries, and the lodging expenses are no exception. Recently, there have been private houses available for accomodation at a much lower cost compared to hotels. However, hotels in Japan are still among the most expensive in world that there are many people out there who would definitely visit Japan if the accommodation expenses were lower.
Difficult to make reservations
There are a lot of popular facilities in Japan such as hotels and gourmet restaurants. However, even Japanese living in Japan fail to book those popular places. Furthermore, those who visit Japan for the first time wouldn't even know how to make reservations in the first place.
Language problems
Japan's official language is Japanese. There are some places that English is not understood at all. Yet, more and more translators and devices that are configured to support multiple languages are being featured in those places that are listed in travel guidebooks. Still, there is not enough number of clerks who speak English in Japan. It would be nice if the visitors could enjoy the trip without any stress derived from language barrier.
Hard to decide where to go
Japan is full of attractive places, so a lot of people say that, although they want to travel Japan, they find it hard to decide which places to visit. Therefore it is recommended to specifically plan your trip beforehand, such as what you want to experience in Japan. Though, if you just follow through with the plan, you would only experience a limited part of Japan. To resolve this matter, we introduce you to MobiHo.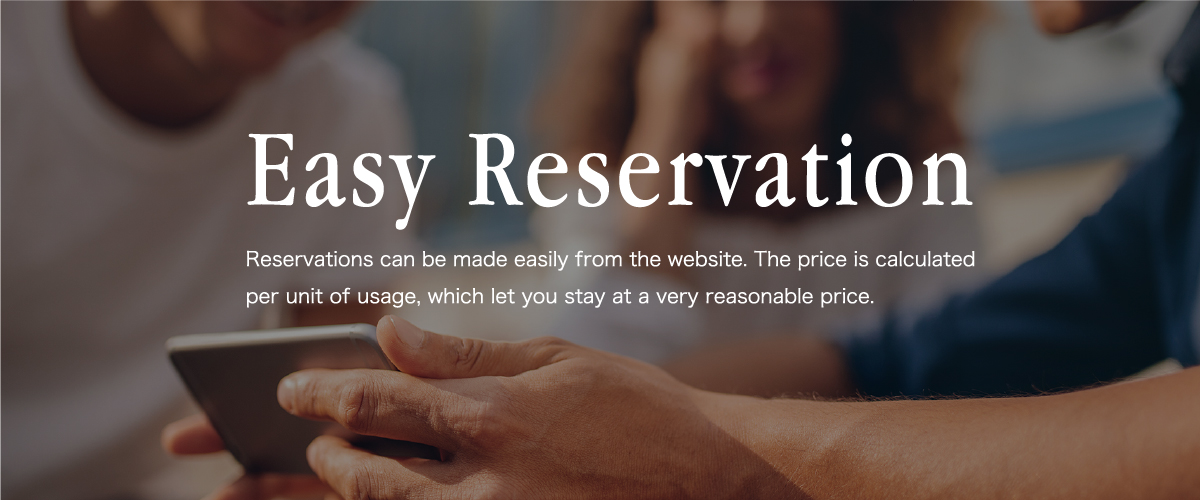 How to MobiHo
Feel free to enjoy camping car life with MobiHo! Let us explain how it works, starting from the reservation to utilizing MobiHo for those who are new to this.
Select an area
Please select the station you want to stay.
Make a reservation
MobiHo is based on rental vehicle agreement, so you must upload a picture of your driver's license as part of our verification process.
Check in
Please come to the station at the check in time.
Check out
After locking, please return the key to the predetermined place and return.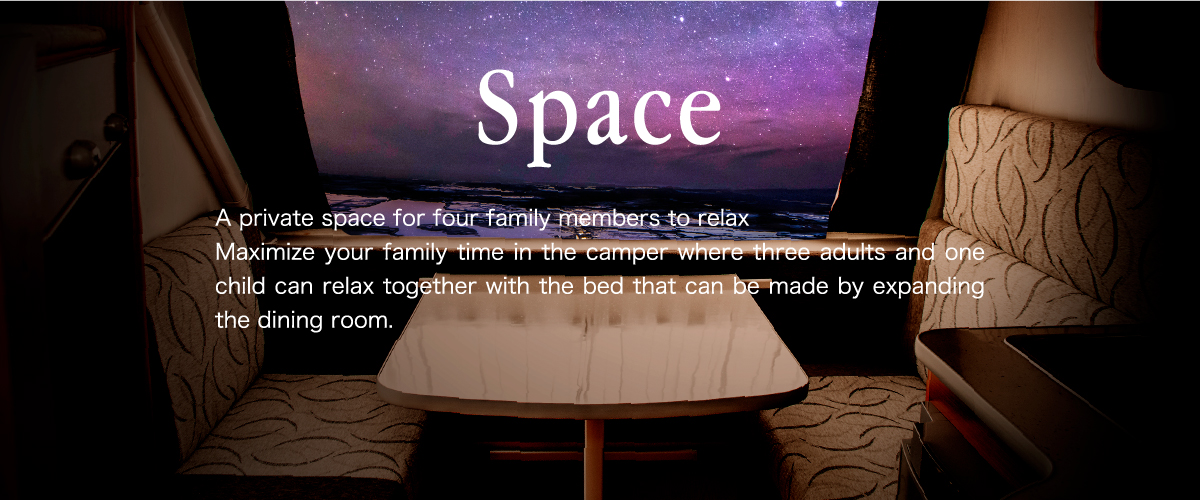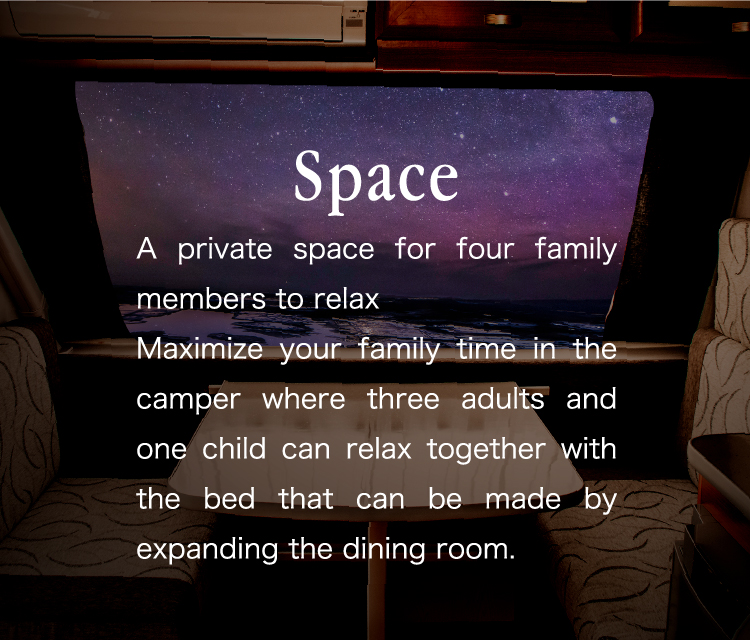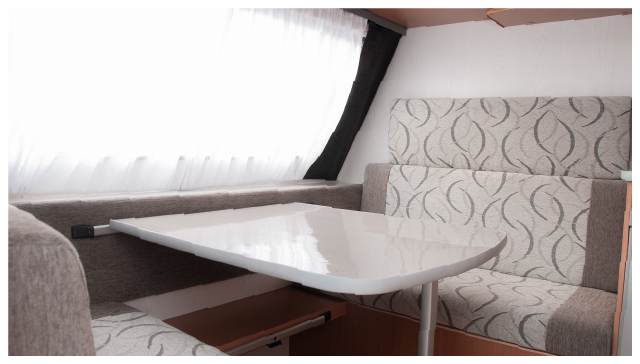 The reversible seat at the dining space will let you enjoy the great view through the big window and it is perfect for both business use and private tea time.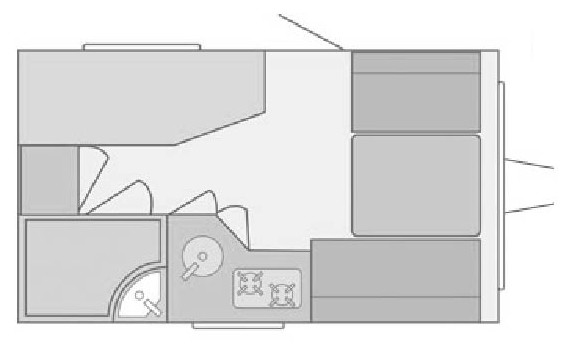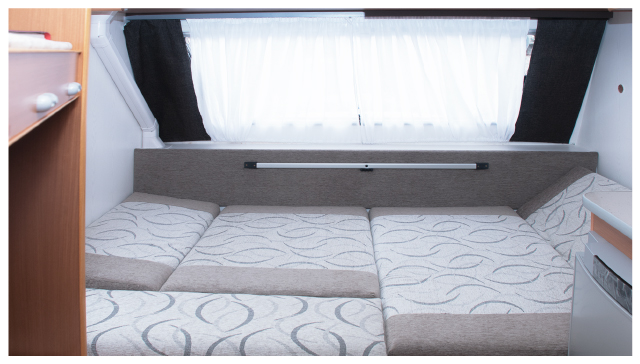 With a permanent double-decker bed and a bed that can be made by expanding the dining room, three adults and one child can spend time together.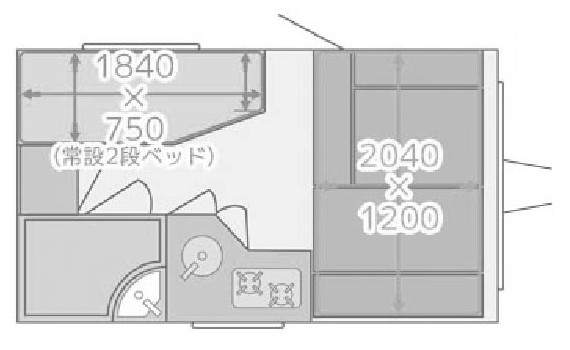 The 80L refrigerator (with built-in coolers) will keep food and beverages fresh at all times.

It is equipped with a permanent double- decker bed (1840mm x 750mm) that is spacious enough for adults to relax in.

It is an air-conditioned trailer equipped with air conditioning equipment commonly used in a residential environment.


I would like to use MobiHo, what should I do?

Please select the usage location from the "Station List" page.
Click here to view the Station List.
Who can use it?

This is based on a rental vehicle agreement, so if the one signing up is aged 18 or over and hold a valid driver's license, you can utilize MobiHo.
Do you have an air conditioner or heater?

MobiHo is equipped with an air conditioner.
What time is check-in and check-out?

Check-in time is from 15:00. Check-out time is 10:00( The times may vary depending on the station, so please contact us for more information.)
Can I go to the station by car or motorcycle?

Terms and conditions may vary depending on the station, so please refer to each station page for more information.
What happens when a theft occurs?

There is no safety box, so please keep your valuables safe.
Am I allowed to bring my pet?

Pets are prohibited from entering the camper.
Can I enter enter the camper in my foot-gear?

No street shoes are allowed. Please take off your shoes before you get in.
Is it allowed to smoke inside?

Smoking is strictly prohibited in the camper.
*You will be fined ¥20,000 if you are caught smoking in the camper.
Can I use the toilet or shower?

Please use the designated place for toilets and shower outside the camper.
Is it okay to make noise or play music?

Noise loudly, play music loudly, etc. Please don't disturb the people around you. Please do not disturb people nearby by making noises with loud voices or playing loud music.
What should I do with the trash?

Terms and conditions may vary depending on the station, so please refer to each station page for more information.
Can I use fire?

Use of fire in the camper as well as the vicinities is prohibited. At places where use of fire is allowed, please follow the rules and regulations of the sites.
What happens when a damage to equipments or the interior or exterior surfaces of the vehicle, such as stains or bad odors occurs?

You will be fined up to ¥20,000 as a compensation for temporary absence from work. Yet, if you voluntarily report, you will be fined ¥10,000.
What happens if I leave behind something?

Please make sure you have nothing left in the camper when you return it. Please note that we cannot guarantee you anything about what is left behind in the vehicle.